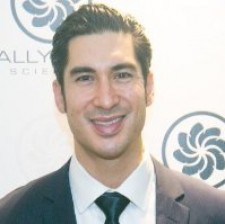 Kowloon, Hong Kong, May 9, 2017 (Newswire.com) - ECO Energy Tech Asia Ltd. is proud to announce that Mr. Robert Abenante will join ECO Energy Tech Asia Ltd USA as the consultant. Mr. Abenante will bring in big experience in Vertical Farming and high professionalism to help the company realize its objectives to become a leading producer of organic food ecologically produced by using vertical farming in the company-owned biodomes developed by ECO Energy Tech Asia Ltd.
Robert Abenante is an entrepreneur and investor in various industries with a focus on green energy, green-tech, agricultural-tech, health sciences and commodities. He has held several senior executive roles with various renewable energy, mining and clean-tech companies in Canada, US, Australia, Africa, Europe and Asia. He is a frequent lecturer at Simon Fraser University in Vancouver, Canada. He has taught third-year Management Accounting, Entrepreneurship, and Venture Finance as well as Executive MBA Accounting courses.
He worked with various groups internationally to promote Green Energy, including the National Hydro Association and the American Council on Renewable Energy. He has been on expert panels for various financial groups, such as Euromoney, and has written numerous reports on Renewable Energy, of which many have been published.
He founded the Eco Foundation which focuses on assisting environmentally friendly but economic companies through the start-up phase of their development. He holds BBA, Master's Degree, CPA and CA.
May Cheung, President of ECO Energy Tech Asia Ltd, said: "We are proud and happy that Robert has joined our team to share our vision and support us to achieve the planned goals. We are confident that Robert's experience will bring a huge contribution to our business and we can benefit from his experience."
About ECO Energy Tech Asia Limited:
ECO Energy Tech Asia Limited develops, markets and produces an ETFE insulated Biodome and Vertical Growing System that allows the year-round production of fresh food produce regardless of weather conditions and significantly reduces energy and input requirements.
Contact ECO Energy Tech Asia:
ECO Energy Tech Asia Limited
Unit 503, 5/F, Silvercord Tower 2,
TST, Kowloon
http://www.eyth.co
Email: investor@eyth.co
Source: ECO Energy Tech Asia
Share: